Walls are a history of us. A wall is a record.  A measure of history. Of time. Walls have a universal  significance where we have begged/ embraced/ executed/ pissed/ bombed/ rebuilt/ climbed/ escaped/ scrawled/ wailed and read the world news. Walls have enclosed and sheltered us.
This Wallscape painting called Eternity was inspired by Arthur Stace the Sydney graffiti artist. The painting features the letters YTINRETE and my installation (reflected into a mirror) at the base so that one may look down forever with the word ETERNITY prominent.
Here I am painting time and death. Time stacked/ time still/ unwinding/ slowing/ reversing. Our lives = time and the measuring of it reinforces our fears, anxieties about birth death and chaos. 
Although time is intangible we give it solidarity because of the way it uses us. We anchor our consciousness to time. Our position is maintained by the concept of future. So I use the theme of time, death, decay, hope and renewal. This installation assemblage Wall (182x182cm) is a painting on hardboard to which I attached such things as a tape measure, the swinging pendulum and in front on the floor, blocks of wood to denote time stacked – The board itself consists of layers of paint and some graffiti.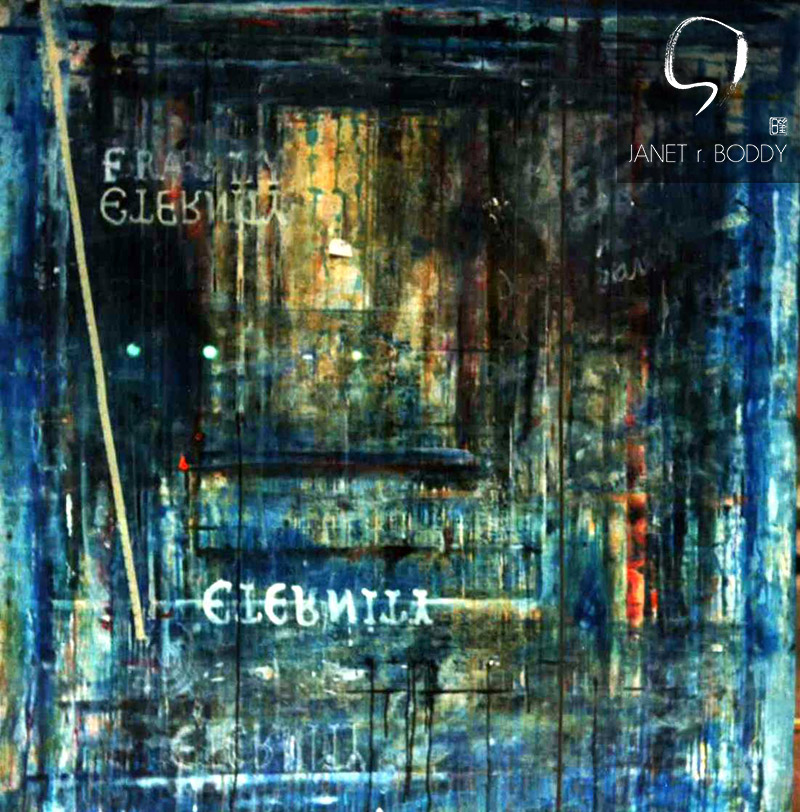 Wallscape Eternity