Kimpton Humble established the Papillio Gallery Eltham with her co-partner Deborah Stevens during which time I made numerous pastel drawings of her.
Kimpton a charismatic, feisty character who ran a marvellous gallery, always encouraging. The gallery became a real hub for local artists and clients.  Her marvellous dinner parties presented with such largesse were of great inspiration to us. 
This year I began this painting from various pastel drawings I made of her – often during one of her dinners – always being encouraged to bring drawing materials.
I painted her first seated on a cane couch but since her motto (and mine) has always been "less is more" I eliminated the couch.  In this painting I have wanted to describe her as a larger than life character.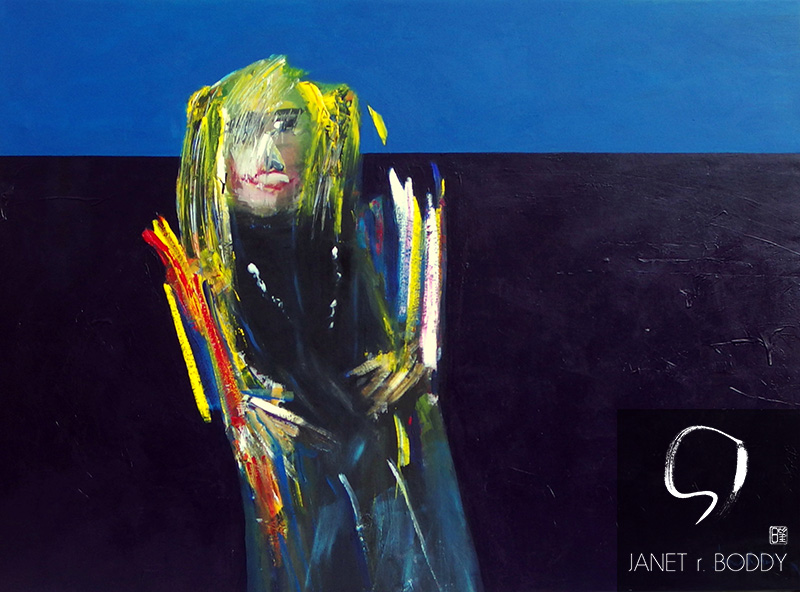 Kimpton Humble, Her Coat of Many Colours